The following projects/Products are now discontinued / Beeing updated.
M1 Mixer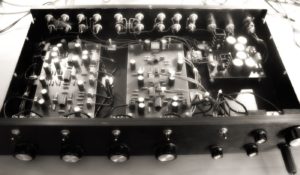 M2 Mixer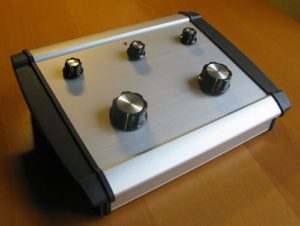 PSU-2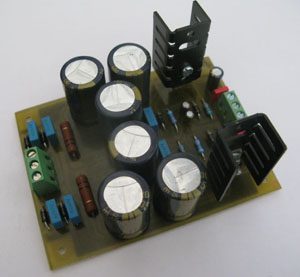 Latest Facebook Post
*** ISO-22 Offer ends tomorrow ***
This is the last ISO-22 Dual 19" Isolator Early Adopter batch with a discount. Offer valid till July 19. If you want more information or a total cost quote send us a DM or an email to info@bozure.com
Versions:
- Bozure ISO-22 (Phono/Line input select) - USD 895.00
- Bozure ISO-22L (Line level only) - USD 835.00
Isolators:
- Low / Mid / High. 10Hz-250Hz / 250Hz-4000Hz / 4000Hz- 25000Hz.
- Filters: 4-pole 24 dB/Octave.
- Full Kill to +13dB Max gain.
- ALPS RK27 Potentiometers ("Blue Velvet").
Phono:
– 2 gain stage design with high quality components and optimized passive RIAA filter.
– Gain: +40dB @ 1KHz
Misc:
- AC In: 18V AC.
- Black or Silver Front Panel available.
- 24 month warranty.
- Designed and handmade in Sweden.
- All unit's are handmade and built to order.
...

See More

See Less
*** EU Customers Info ***
Since the EU have changed there rules for VAT when it comes to selling between EU countries this is how we handle VAT etc. for EU customers.
* Customers in the EU will received quotes and invoices in Euro, not USD.
* Private individuals in the EU will get there own country VAT added, not the Swedish VAT.
* No VAT is added for EU VAT registered companies but Swedish companies will still get the Swedish VAT.
...

See More

See Less
#tbt - Going Back To Our Roots.
The Bozure website was launched 2009 and was mostly used the first 2 years as a blog site for some projects. The first project was the DM-21 Discrete Class-A mixer. Only 2 prototypes was built and it was never released due to too much work at the time on my "normal" work as a Software Engineer at a IT company.
After that we have done a lot of projects and some are listed in the Bozure timeline below and on our latest we are going back to our roots - Discrete Class-A mixer.
The journey continues 🙂
- Per Nutzman
- Bozure
Bozure Timeline
------------------
2009 - Bozure website launched.
2009 - DM-21 Discrete Class-A mixer (Never released).
2011 - M1 19" Rotary mixer.
2011 - M2 Desktop Rotary mixer.
2011 - HPF Module (High Pass Filter).
2012 - ISO-1 19" DJ Isolator.
2014 - ISO-201 & ISO-202 Desktop DJ Isolators.
2018 - ISO-2 19" DJ Isolator.
2018 - HPF/LPF 19" unit version 1. Built PCBs only.
2021 - Model 2210 Dual 19" HPF/LPF filter.
2022 - ISO-22 Dual 19" Isolator.
2022 - Current Dev project: Discrete Class-A mixer.
...

See More

See Less