These are extra options for the ISO-2 DIY PCB. They are only available together with the ISO-2 PCB.
CNC Processed front and rear panels:

These panels are made for the Modushop Slimline 1U enclosure (The enclosure is NOT included with the panels or offered by us) LINK




ISO-2 CNC Processed Panel Options:

* Silver Front Panel , Price: USD 46.00
* Black Front Panel , Price: USD 46.00
* Black rear panel , Price: USD 39.00
Build Parts Kit: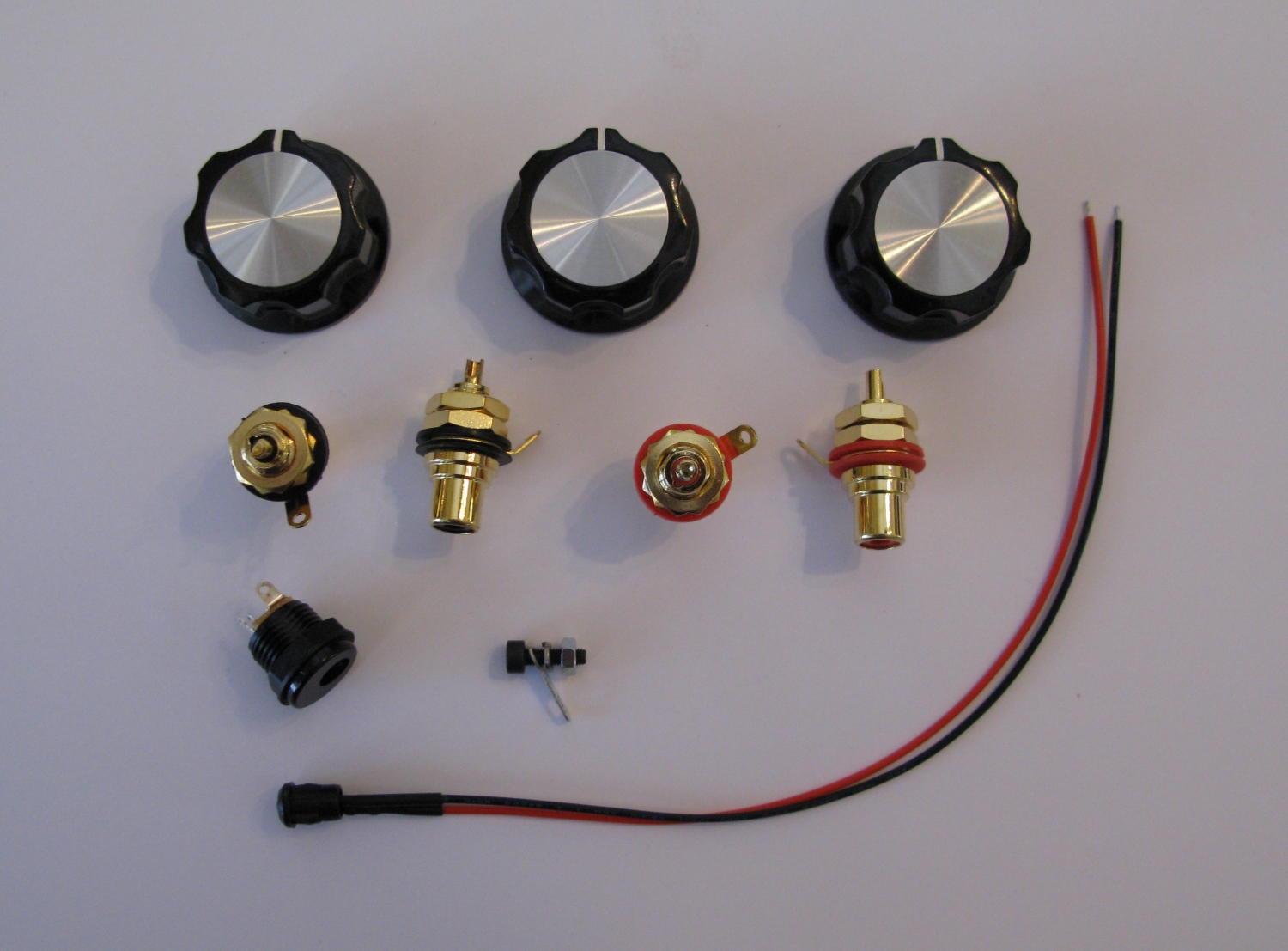 Parts included (some items are not on the image above).
QTY – Description
3 – Knobs, 33mm
2 – REAN/NEUTRIK NYS367, Red Gold Plated RCA jack
2 – REAN/NEUTRIK NYS367, Black Gold Plated RCA jack
1 – DC Jack
1 – 3mm Ground Screw, Solder Tag
1 – 3mm Red LED, LED holder
2 – Spacer/Self-adhesive (PCB Holder)
1 – Mogami Audio Cable
1 – AC In wire
1 – Ground Wire
Price: USD 27.00
For all extra options:
* VAT (25% For EU private individuals and not VAT registered companies in the EU) is not included.
* Ordering CNC processed panels will add a small extra shipping charge.